If you can dream it, OPIATS can build it!
We make experiences that are so real, and immersive - they're addictive!


Why chain yourself to an agency when you can get hooked on OPIATS?
What are VR and AR?

Virtual Reality (VR) means experiencing things through our computers that don't really exist. Augmented Reality (AR) layers digital information, characters, and animations on top of live camera feeds on our phones and headsets to create digital experiences in a physical space.

Both VR and AR technologies will make up the next wave of digital interaction, with the world's biggest tech giants that include Apple, Google, Microsoft, and Facebook among others chasing after it, creating tools to craft meaningful and catchy experiences. The industry is already worth billions of dollars, and when used properly can receive a great deal of press and user focus - both staples in today's digital and mobile world.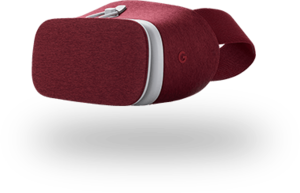 Please watch these short videos demonstrating the uses of VR/AR tools and technologies across different fields!


Our Work

Check out our reel!
Have a look at our demo reel, showing off some of our latest VR and AR projects for a number of industries.


We've been busy tackling projects dealing with:

Police Training

PTSD Treatment For Soldiers

ADHD Treatment For Children

Corporate Sales Training

Machine Learning Agents

Computer Vision Systems

Real Estate Architectural Visualizations and Interactive Sales

Gaming

Automotive Sales

Public Marketing Activations

360 3D Films

Virtual Set Design

And More!
Concept Work
Hawkins Upside Down is a concept VR project inspired by Stranger Things, created by Andre Elijah of OPIATS.

Will Byers has once again unknowingly slipped into the Upside Down, and it is up to the newfound "13" to use her special abilities to save him and bring him home to the town of Hawkins.

This concept piece allows the player to embody Will Byers and slip into the Upside Down when he's left at home alone acting as the prologue to the events that will unfold throughout the experience.

The full experience will allow players to explore the town of Hawkins, and uncover its various secrets contained within its government labs, school, junkyard, and swathes of untamed land crawling with demonic creatures such as the Demogorgons, and ultimately controlled by the Mind Flayer.

Hawkins Upside Down has been built in Unreal Engine 4 for room-scale VR with the HTC Vive and Oculus Rift in mind with the intention of becoming a Location-Based Experience in the future.